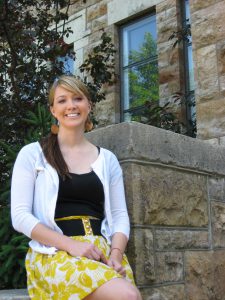 Jump to:
Applying for an internship
Current opportunities
Gain experience with one of the leading land conservation organizations in the nation.
The Virginia Outdoors Foundation offers internships in an effort to provide college students the opportunity to apply traditional academic classroom learning to actual work experience. Subject areas include, but are not limited to:
Land-use planning
Real estate and land-use law
Public relations
Volunteer management
Communications
Graphic design
Qualifications
In order to qualify for an internship with VOF, students must meet one of the following criteria:
Be currently enrolled in college level or graduate coursework and earning school credit or required work experience for their internship.
Be currently enrolled in college level or graduate coursework or be a recent (less than one year) graduate of a two-year or four-year degree program and be receiving compensation through an hourly wage or stipend for their internship.
Be a recent (less than one year) graduate of a two-year or four-year degree program and seeking to gain valuable work experience.
Unpaid Internships
VOF offers unpaid internships on a continual basis. Interested and eligible students may submit an internship application to VOF Human Resources and will be notified of opportunities once their application has been approved.
Paid Internships
When monetary funds are available, VOF will offer paid student internships. Paid student interns may receive compensation through an hourly wage or stipend. Students applying for a paid internship with VOF will be required to submit the internship application along with a resume and three letters of recommendation.
Application
Download a copy of our internship application form by clicking the link below.

VOF Internship Application (119.8 KiB)
Questions?
For more information about internships, contact Sara Brooks, Human Resources Manager, sbrooks@vofonline.org or (540) 878-6259.
---
Current Internship Opportunities
Exciting New Opportunity – Preserve Steward Internship
Multiple paid internship positions are available. These part-time Preserve Steward positions will provide interested college students (and recent graduates) the opportunity to gain experience in, perform and develop basic naturalist skills, become proficient in land stewardship tasks and assist with preserve monitoring and public assistance. Duties will include: providing information to the public, trail maintenance, invasive plant removal and other land management tasks. Other opportunities could exist in the form of side projects based upon interest and the applicant's specific academic focus.
Minimum qualifications: Must be 18 years of age. Must be enrolled as an undergraduate or graduate at an accredited college, or be a recent graduate (~ 1 year) from a related field of study (natural resources management or parks and recreation) Must have reliable transportation to work site and pass a criminal background check.
Application Deadline: August 21st
Time period: August 25th – December 15 (17 weeks)
To learn more download the application form below.

Fall 2017 Preserve Steward Internship (112.4 KiB)